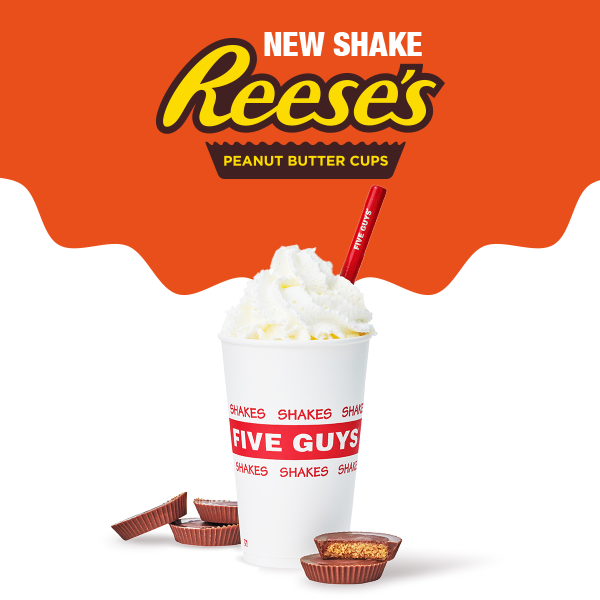 CALLING ALL REESE'S FANS!
We hope you're as excited as us, as our brand new limited edition Reese's Peanut Butter Cups Shake is now available at all Five Guys stores in England, Scotland & Wales!
Made with Reese's Peanut Butter Cups, this chocolatey, rich and nutty shake is our newest flavour in a deliciously long list of Five Guys milkshake mix-ins.
Try out the newest flavour on it's own, or mixed with any of our other 10 mix-ins to make your shake exactly how you want it.
What are you waiting for? Visit us and give the new Reese's Peanut Butter Cup Shake a try!
Other ways to order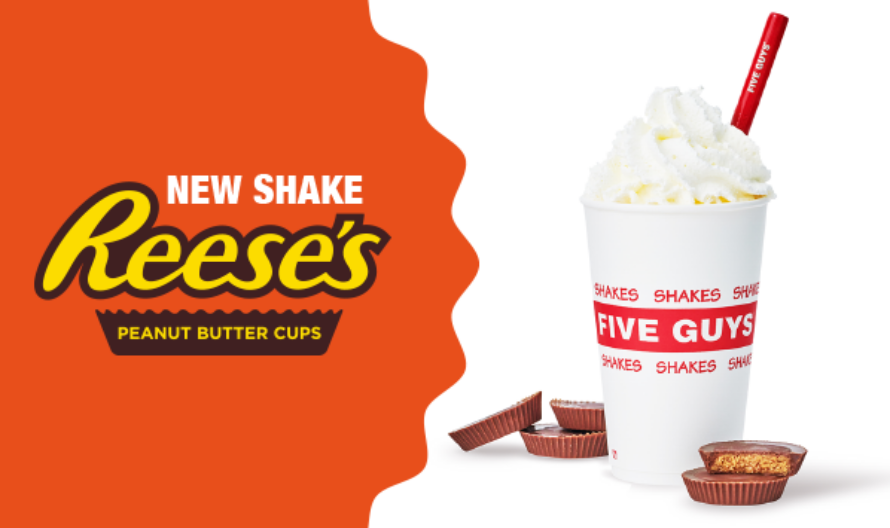 Click & Collect
In a rush to give it a try? Place your order in advance, skip the queue and head straight to the pickup counter to collect your delicious shake!
ORDER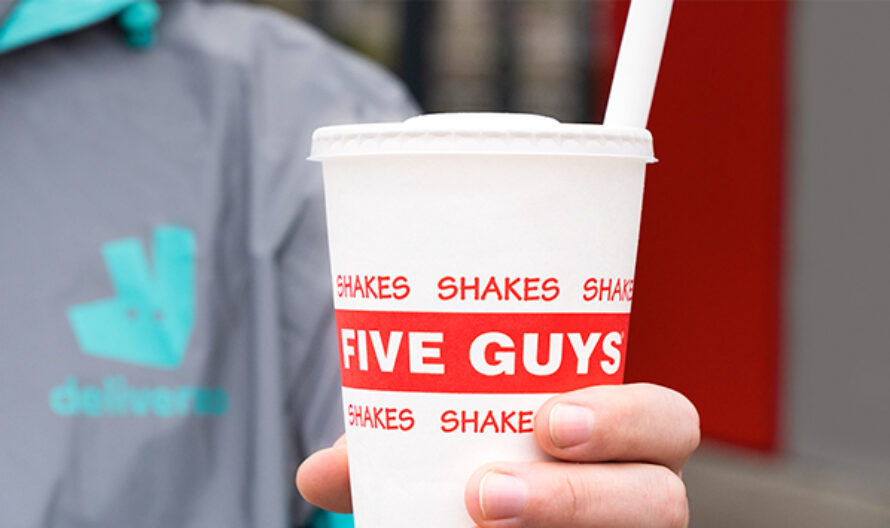 Deliveroo
If you need to be in the comfort of your own home when you try it for the first time, our friends at Deliveroo will deliver your Reese's milkshake straight to your door.
Order
WIN ON INSTAGRAM
Enter our Instagram competition for the chance to win a bundle of Five Guys and Reese's goodies, including £250 worth of Five Guys Gift Cards, exclusive Five Guys merchandise (such as our exclusive varsity jacket, t-shirts and socks), plus a box of Reese's Peanut Butter Cups! You have until 14th April, GO GO GO!
View this post on Instagram
WE'RE ON TIKTOK!
Follow us @FiveGuysUK to see plenty of Reese's shake content, as well as everything else from the world of Five Guys. Whether it be in store content with our crew or behind the scenes, it's sure to entertain!