Family
Arlington, Virginia, 1986. Jerry and Janie Murrell gave their five sons a choice, 'Start a business or go to college?" The business route won and the family opened the first Five Guys – named after the five brothers.
To this day, the formula remains simple, 'Burgers and Fries cooked to perfection', in keeping with Jerry's philosophy of "To perfect and to serve." The family is also still very much involved, meeting every Tuesday with every member still very much part of the business.
If you can give a good haircut or if you can serve a good drink at a bar or if you can serve a good hamburger, you can always make money in America.
Jerry Murrell's mother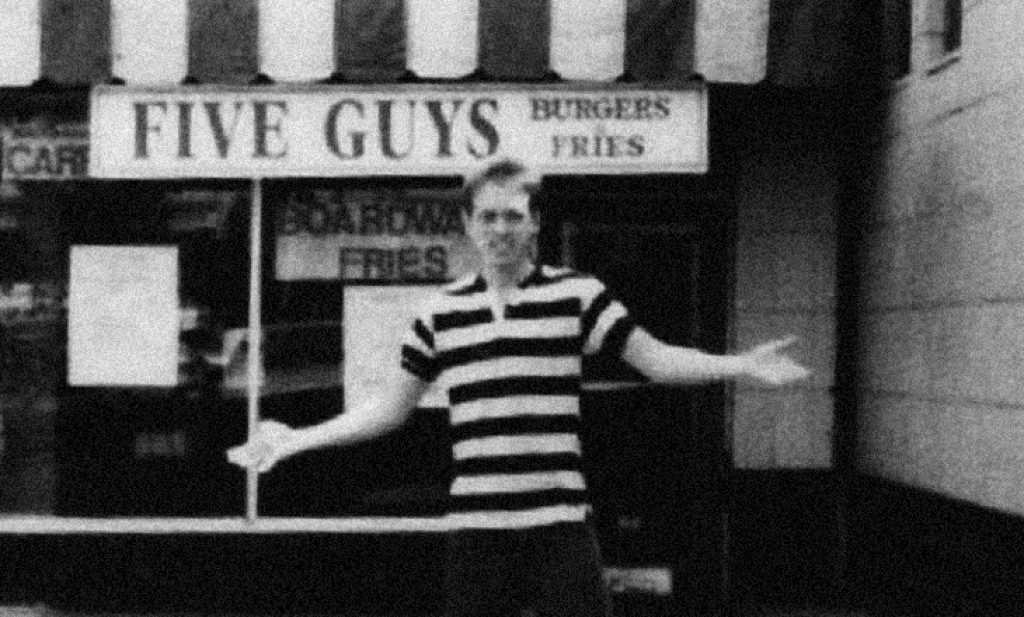 Freshness
You won't find a freezer in any Five Guys because everything is cooked fresh from scratch. It's the way we like our food, so why would we serve our customers any other way?
Our potatoes are hand cut-daily and you'll know exactly where they've come from because we put it on posters on our walls. Our beef comes from Scotland and is grain finished for a marbled texture perfect for patties. All our food prep is done daily for maximum freshness and all cooking is done without using timers, by people not machines, with our crews all trained to judge food's readiness by sight, aroma and texture.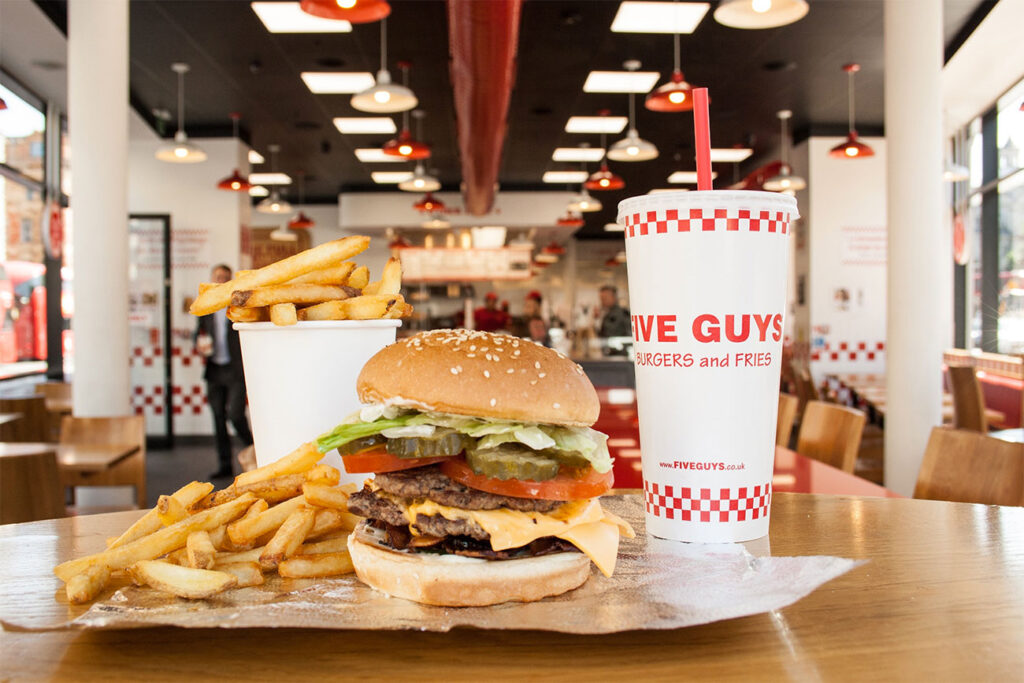 Customisation
Our burgers, dogs and sandwiches come with as many of our 15 free toppings as you like. That means you have more than 250,000 possible combinations to choose from. If you had one a day, it would take you 684 years to try them all! Milkshake mix-ins also give you 1000 possible combinations while the Coca-Cola Freestyle machines in every restaurant give you over 125 possible drink combinations.
So change it up as much as you want, or stick to your favourites. At Five Guys you always get exactly what you want.